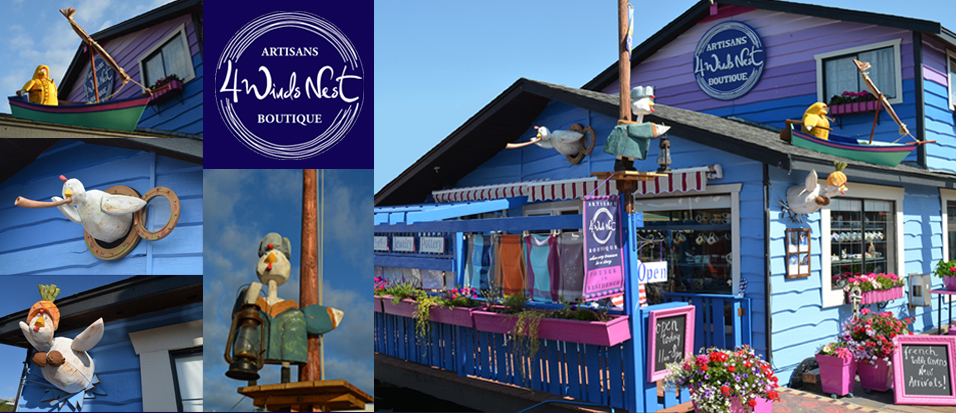 Welcome to 4 Winds Nest Artisans Boutique on the Fisherman's Wharf Docks!
We are Open!
Hours:
Wed - Sun 11-6
Mon, Tue Closed

We do accept online or phone orders to be shipped or home delivery & curbside pickup (in Victoria)
Tablecloths & napkins, runners, tea towels, cushion covers, bread baskets from France.
Visit our e-commerce website www.frenchlinensonline.com
for an entire catalogue.
Our Location
(click photo to view us on the map):
We carry locally made jewelry, pottery, glass, wood, hand-made organic cosmetics, jams, sea salts.
We also offer one of the largest selections of the best quality authentic French Jacquard and Coated Cotton tablecloths, napkins, runners, and tea towels. Made in the Provençe, France